Minister surprises nuns who used to be teachers
06-October-2012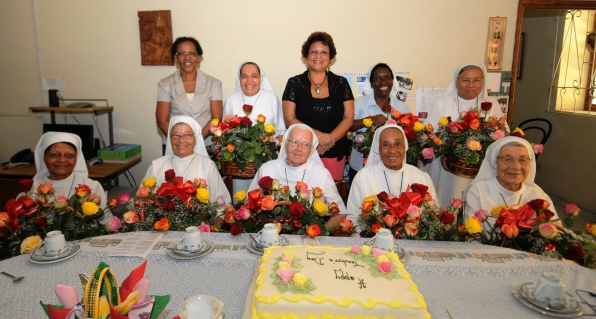 Mrs Mondon was accompanied by the principal secretary in the ministry Merida Delcy and told Nation their visit coincided with Teachers' Day and was as a way of appreciating the work the nuns did when they were teachers.
"Every year we try to do something special for our teachers who have retired. This year we thought of all the sisters who have worked in our schools as teachers, so as a small gesture of appreciation we thought of giving them a little surprise. The sisters had worked so hard and left so much behind for us so we need to show our appreciation," she said.
The education heads and the nuns shared a Christian fellowship and refreshments along with quality time when they seemed to open up to each other, recounting their experiences as teachers.