Jean-Marc Volcy to stage live show during Festival Kreol
06-October-2012
Jean-Marc Volcy, a reputed and legendary Seychelles singer and an icon of sega beat, will celebrate 20 years as a singer with a concert during the 2012 Festival Kreol.
Jean-Marc's songs are rooted in Seychelles' culture. His years of glory as a singer will all come to life during the forthcoming Festival Kreol.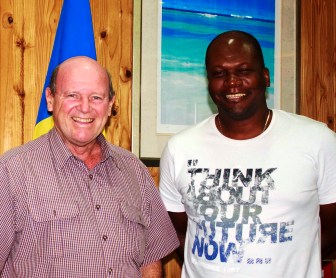 Jean-Marc's priceless voice is highly recommended for national events and he remains one of Seychelles' artistic pride.
Through his songs he has brought the Seychelles name to the forefront in the Indian Ocean and international music scene and he has raised the country's visibility in the press.
A singer with ample years of experience in the musical arena, Jean-Marc recently called on Tourism and Culture Minister Alain St Ange to present details of his project for the Festival Kreol.
Accompanied by Basil Bouchereau, the producer of Casamba Production, Jean Marc spoke of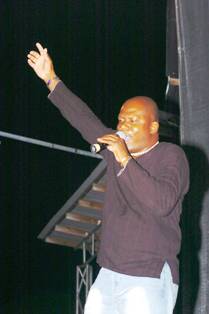 his live concert dubbed 'Twenty years after' as his personal contribution to the Festival Kreol which he said would be a treat with a difference to the Seychellois public.
Minister St Ange has given Jean-Marc's project the thumbs up. He said "this kind of contribution coming from a musician who has gained recognition over the years is valued."
Minister St Ange said that his ministry is changing gears in its approach to working with artists by unlocking new opportunities for them to better showcase their creative industry.
He added that the Ministry of Tourism and Culture welcomes valuable initiatives where artists contribute more to annual events that raise Seychelles' visibility on the international scene.
Such events, he said, "attracts international press that gives the artists international exposure."
Jean-Marc's live concert is scheduled for October 31 at the Seychelles International Conference Centre. His show will be among a series of events which will close the 27th Festival Kreol.