Mancham on European missions
12-October-2012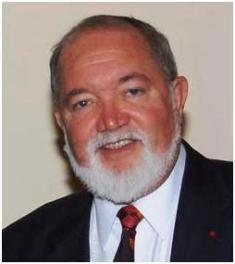 The theme focuses on the strengthening of intercultural and international relations in Africa through cultural diplomacy.
The Institute of Cultural Diplomacy (ICD) has established the programme "UMOJA" -- which is the Swahili word for unity -- to explore and highlight the importance of inter-cultural relations based on dialogue, understanding and a trust to the future of the African continent.
In brief this summit meeting will promote cultural diplomacy within and between African cultures and Nation States.
Before going to Berlin Mr Mancham will be attending the European Council of Peace Development (ECPD) in Belgrade, Serbia which this year carries the theme "Reconciliation, Tolerance and Human Security in the Balkans". For many years now Mr Mancham has been a member of the Academic Council of the ECPD which works in close liaison with the United Nations University of Peace in an endeavour to bring peace and stability in the Balkans.
Following the ICD African Summit, the former President is expected to attend the 16th Forum 2000 Conference entitled 'Media and Democracy' in Prague, Czech Republic. In accordance with the wishes of the founder of Forum 2000, the late President of the Czech Republic, Vaclav Havel, who died last year, the conference will focus on the relationship between democracy and the media and will address Vaclav Havel's legacy in the field of democracy and human rights and ways to build upon it.
Subject to schedule permitting, Mr Mancham is expected to attend the closing session of the World Entrepreneurs Forum in Lyon, France before returning to Seychelles. The World Entrepreneurs Forum is a joint venture between the Emlyon School of Entrepreneurs of Lyon and KPMG of France. Mr Mancham is a pioneer member of the Forum whose objective is to ensure that entrepreneurs are not only creators of wealth but also promoters of social justice.
In a statement from Glacis-sur-Mer yesterday Mr Mancham said in relation to the African Summit in Berlin: "Much of the African continent has been plagued by conflict over the past century; wars of Independence, civil wars, colonial wars, and violent conflicts between Nation States have left deep scars across nations and peoples. Many conflicts are still on-going: Since 2010 the eight northernmost countries on the continent have hosted violent protests and bloody attempts to suppress them as part of the Arab Spring, while other conflicts can be identified in states including Sudan, Chad, Somalia, Mali and the Democratic Republic of Congo.
While there is frequent debate on the triggers of these conflicts, and how they can be resolved in the short term, less attention is given to the intercultural divisions that play a key role in causing and maintaining the hostilities and which must be overcome in order to achieve lasting stability."
Mr Mancham said he is mindful of getting ICD to hold its African Summit next year in Seychelles under the patronage of President James Michel.