Chess-Beau Vallon retains library week inter-school chess competition title
18-October-2012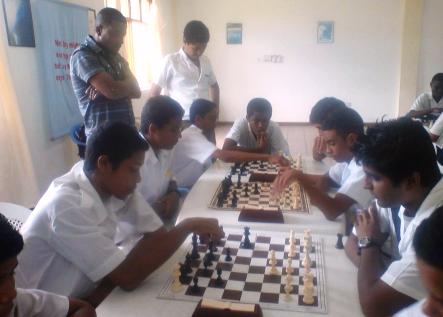 Compromising Timothy Kate on board number one, Yannick Lucas on board number two, Dylan Renaud on board number three, Aaron Lalande on board number four and reserve player Marlon Bijoux, the Beau Vallon team finished with a total of 16.5 points.
A total of 50 players, including 10 reserves, from 10 schools on Mahe took part in the competition played on a five-round Swiss system format with each player on every team playing for 12 minutes.
"Through determination and devotion we've been able to make it again," Beau Vallon team captain Timothy Kate told Sports Nation.
English River secondary school settled for second position after a comeback win in the third round to finish with 15.5 points.
The English River team was made up of Damienne Hoareau on board one, team captain Eli Louise on board two, Vice Hallock on board three, Ted Hallock on board four and reserve player Darren Low-Wong.
Boasting team captain Keith Vital on board one, Samuel Nalletamby on board two, Ramanan Karunanithy on board three, Shefali Vishwakarma on board four and reserve player Aakas Chetty, International School Seychelles (ISS) settled for third place with 14 points.
"I'm glad our teacher, Miss Gracey Loizeau, supported us a lot in our preparation for the tournament," said Vital.
Seychelles Chess Federation primary team, Independent school and Pointe Larue secondary school finished joint-fourth on 10 points apiece.
Mont Fleuri secondary school (9 points), Anse Boileau secondary school (seven points), Belonie secondary school (4 points) and Plaisance secondary school (4 points) were ranked joint-ninth.
The Seychelles Chess Federation would like to thank all partners who helped make this tournament a big success, especially Belonie secondary school's librarian Marie-Ange Moustache for taking the initiative to organise this annual event in collaboration with the local chess body.