Seychellois takes on high profile post at World Bank
22-October-2012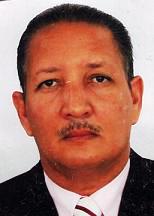 The meeting took place on the margin of the IMF/World Bank Annual meetings held in Tokyo, Japan from October 13-15.
The newly appointed Alternate Executive Director, Dr Peter Larose, will assume office on November 1, 2012 for a two-year period.
Dr Larose is currently senior advisor to the Executive Director since 2010. Previously he held the post of Advisor in the same office from 2008 to 2010.
He replaces Denny Kalyalya from Zambia, who has now been elected as Executive Director.
Following his endorsement by the constituency members Dr Larose thanked the Seychelles government, especially President James Michel and Vice-President Danny Faure for the confidence in him to hold such a high profile position, to represent not just Seychelles but 20 other African countries.
On his part the Minister for Finance, Trade and Investment, Pierre Laporte, who attended the constituency meeting in Tokyo, thanked the other members of the constituency for giving Seychelles the opportunity to serve them.
Seychelles will be the first of the smallest island developing states to serve in this capacity at the World Bank Group and will lead the second largest constituency at the Board of Directors level constituting 20 other African countries in the group.
This is the first time that a Seychellois has held such a high profile post at the World Bank, the world's largest development institution.
The appointment also comes at an opportune time where the World Bank is modernising to meet the need of its clients by growing from a 'knowledge' bank to a 'solutions' bank.
Dr Larose has wide experience in finance and banking after working both in the private and public sectors including consulting in the areas of accounting, financial advisory services, and investment management and planning.
He completed his Doctorate in Commercial Banking from the University of Birmingham in 2000 and has published several pieces on financial integration and banking issues.