Library month promotes reading
24-October-2012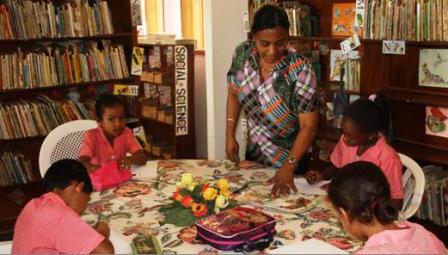 The Association was formed in Brisbane, Australia, in 1999. Its current secretariat is in Chicago, USA.
The mission of IASL is to provide an international forum for those people interested in promoting effective school library media programmes as viable instruments in the educational process.
IASL also provides guidance and advice for the development of school library programmes and the school library profession.
IASL works in close cooperation with other professional associations and agencies.
Seychelles is not an exception as we are a member of the association. We have therefore chosen October 15-19 to organise activities in the schools.
The theme chosen for this year is: "School libraries: a key to the past, present & future".
Various schools will be organising their activities around this theme. The aims of these activities are to promote the use of the school libraries, to encourage students to do more research and also leisure reading.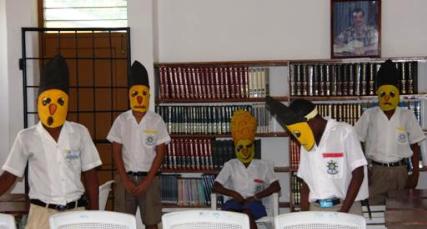 It has been proven that the school library equips students with lifelong learning skills and also develops the imagination, enabling them to live as responsible citizens.
The importance of reading for children and teenagers
Reading helps develop vital language skills. Reading is important for children because they need to use reading to learn all of their subjects. Without strong reading skills children may struggle in maths, science, social studies and the arts.
By the time children reach high school they'll be expected to be strong readers so they can tackle more advanced curriculum. Options for career choices are also much better for strong readers.

Parents can help their children to become successful readers
There are many ways parents can help children to become successful readers at home. Reading aloud exposes children to proper grammar and phrasing. When parents read books aloud children hear the correct pronunciation of the words on the page.
Parents can incorporate reading into many household activities. For example, if you are cooking dinner, you can ask your child to read you the recipe. If you buy a new game for your child, he or she can read the directions.
Reading by ways of books, magazines or websites exposes children to new vocabulary. The more enjoyable the texts are, the more children will stick with them and develop the reading skills that they need for full access to information in their adult lives.