Fire fighters trained to better investigate blazes
06-November-2012
South African expert Dennis Locker is leading the five-day course being run at the Maritime Training Centre.
After the course the officers will for example, be able to tell when a fire has been started on purpose, top ranking fire fighters told Nation.
"Fires do not start just like that. There must be a reason to make them happen, and ultimately, something to support the flames," said divisional officer Regis Bethew.
He said the course will help those following it identify or confirm how, when, where and how a fire started.
"It is horrific to see a building – especially a family house – tragically destroyed by fire, but it is even more distressing not to know how it happened," he said.
Noting the officers will not become experts overnight, Mr Bethew said the agency has confidence in their ability to develop and support the agency, noting increasing structural development unfortunately also means more fire risks and therefore greater need to investigate them.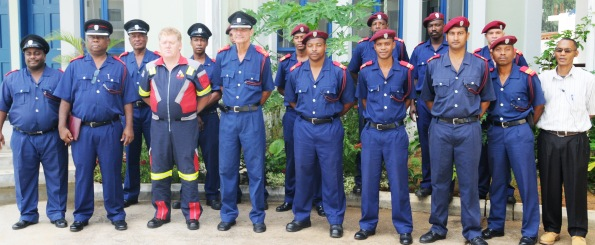 The fire fighters told Nation at the moment they go by factors like the colour and intensity of the flames as well as smell to offer them guidance regarding the possible sources.