President Michel congratulates new Archbishop of Canterbury
10-November-2012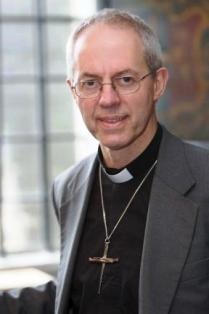 Mr Michel's message reads: "It is with great joy that I join with the congregation of the Church of England in Seychelles to congratulate Bishop of Durham Justin Welby on his appointment as the new Archbishop of Canterbury.
"We pray for God's grace and guidance to help him meet his new responsibilities. As the spiritual leader of the Anglican Church he faces the many challenges of our fast-changing world. That is why we are always thankful to people like Archbishop Welby who dedicate their lives to giving hope to people, alleviating our sorrows and caring for our souls.
"As we welcome the new head of the Church of England, I take this opportunity to also wish the outgoing archbishop, the Most Reverend Dr Rowan Williams, success in his new mission.
"We pray for the Right Reverend James Wong, the Bishop of Seychelles, and his congregation for their noble work of leading our community towards a life of goodness."
A fast-rising priest with only a year's experience as a bishop, Justin Welby, 56, had been picked to succeed Rowan Williams as archbishop of Canterbury, spiritual leader of the world's 77 million Anglicans.
Welby, the 105th holder of the post, said he felt privileged, and astonished, to be chosen to lead the church at "a time of spiritual hunger."
"It's something I never expected," Welby told reporters, saying he had been "overwhelmed and surprised" to be offered the job.
Welby said he supported the ordination of women as bishops, and indicated his thinking on same-sex marriage – which he has opposed – was evolving.
"We must have no truck with any form of homophobia in any part of the church," he said, adding that he planned to "listen to the voice of the LGBT communities and examine my own thinking."
Welby, appointed last year to be bishop of Durham, worked for 11 years in the oil industry, rising to treasurer of Enterprise Oil, before deciding he was called to the priesthood.