National Plan of Action on Social Renaissance-Evangelist leaders on board
10-November-2012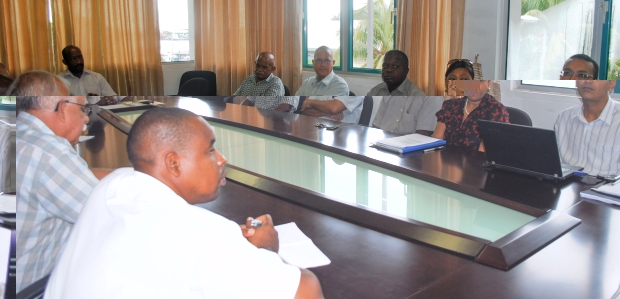 The interventions of the audience comprising the Seychelles Evangelical Alliance (SEA) followed a presentation by consultant Andy Jean-Louis and the principal secretary for Social Affairs, Linda William-Melanie.
Religious groups at all levels are among stakeholders identified to drive the plan of action. The introduction of the plan of action to SEA follows that made to the district administrators earlier this week.
SEA recognises its role in the plan and the need for the community and society at large to embrace spiritual values to strengthen family relationship.
Raising awareness of the need to embrace positive values and getting all partners to recognise those universal values is the driving force to address the challenges faced by the Seychellois families; a point that the evangelical alliance emphasised and agreed upon.
Similar meetings to share the plan will continue with various sectors in the coming week to engage commitment of all stakeholders in its implementation.