Seychelles praised for lead role in fight against piracy
21-November-2012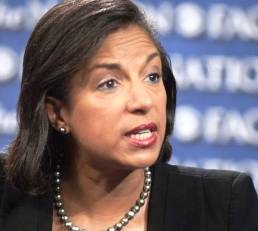 Ambassador Susan Rice, United States of Americas' permanent representative to the United Nations (UN), on Monday congratulated Seychelles in its fight against piracy at a security council debate on the maintenance of international peace and security: piracy.
"We thank, among others, the government of the Seychelles for its willingness to host a regional prosecution centre contingent on the establishment of an effective post-trial transfer framework, and welcome the opening this year of its Regional Anti-Piracy Prosecution and Intelligence Coordination Centre," said ambassador Rice in her speech delivered yesterday at the UN.
She also thanked the government of Kenya for its recent prosecutorial efforts and noted its pioneering use of technology to cope with the logistical challenges these cases present.
Ambassador Rice noted that effectively countering piracy requires action on multiple fronts.
"Identifying and apprehending the criminal conspirators who lead, manage, and finance the pirate enterprise are central to our efforts. These individuals are ultimately responsible for hostage-taking and other piracy-related threats to seafarers. We are working in close coordination with our international partners to connect and promote information sharing among law enforcement communities, intelligence agencies, and financial experts to prosecute pirate conspirators and disrupt their operations," said Ms Rice.
She added that in addition, specifically in the Somalia context, the international community can do more to enhance Somali capacity and encourage its active involvement in efforts to prosecute and incarcerate suspected pirates.
"We continue to support the work of the UN-managed Trust Fund to support the initiatives of states to counter piracy off the coast of Somalia, which has funded – among other projects – the construction of prisons, the training of judicial officials, and the purchase of equipment for law enforcement in Somalia. We appreciate the important work underway by UNODC, UNDP, and others to assist Somalia and regional states in conducting piracy prosecutions as well as building and responsibly operating suitable and sufficient prisons," she added.