Mancham to take part in key world meetings
21-November-2012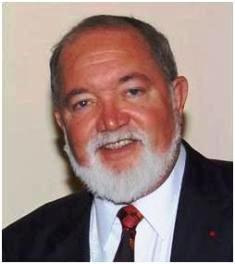 In Abu Dhabi Mr Mancham will attend the 6th annual general meeting of the World Future Council (WFC) as a newly appointed Honorary Councillor of the Council of WFC.
The theme for the Abu Dhabi meeting is "Securing our World … the World Future Council in the United Arab Emirates".
The WFC consists of some 50 respected personalities from all five continents. They represent governments, parliaments, the arts, civil society, academia and the business world. Together they form a voice for the rights of future generations.
More information about the WFC can be accessed at http.//www.worldfuturecouncil.org.
Following the WFC meeting in Abu Dhabi, Mr Mancham will go to Atlanta, Georgia to attend the World Peace Convention 2012 as a member of the Global Leadership Council. Special events have been organised for the occasion at the Carter Presidential Centre as well as Martin Luther King Center for non-violent social change.
The Global Peace Festival Foundation promotes the importance of moral and innovative leadership, the ethic of public service, and the willingness to transcend boundaries of religions, ethnicity, culture and nationality in advancing the ideal of one family under God.
From Atlanta, Mr Mancham will fly to Bali where he has been invited to speak at the Second World Ecological Safety Assembly to be held from December 9 -12 under the theme "Survival and Development".
The Bali meeting is hosted by the International Eco-Safety Corporative Organisation (IESCO), a global body devoted to fighting climate change and maintaining ecological safety with offices in Beijing, Hong Kong and New York and is accredited to the UN Economic and Social Council (ECOSOC).

The meeting is also co-sponsored by the Bali Provincial Government, the House of the Representative of Indonesia, the International Conference of Asian political parties (ICAPP) composed of Asia's ruling and opposition parties and the Sukarno Center.
Former President Mancham will also deliver a special message from President James Michel at the Eco-Safety Summit. It is to be recalled that President Michel was awarded the IESCO special award for maintaining environmental safety at the first Eco-Safety Assembly which was held in Cambodia in 2010 and where the award was collected on behalf of the President by the Minister for Foreign Affairs Jean-Paul Adam.