Working towards zero increase in HIV/Aids cases
01-December-2012
"The overall growth of the epidemic has stabilised in recent years. The annual number of new HIV infections has steadily declined and due to the significant increase in people receiving antiretroviral therapy, the number of Aids-related deaths has also declined," says the UNAIDS and other United Nations agencies.
"With around 68% of all people living with HIV residing in sub-Saharan Africa, the region carries the greatest burden of the epidemic. Epidemics in Asia have remained relatively stable and are still largely concentrated among high-risk groups. Conversely, the number of people living with HIV in eastern Europe and central Asia has more than tripled since 2000," they say.
Despite the decline, in Seychelles the trend continues to be upward as figures published here show.
As Seychelles joins the rest of the world in targeting a zero increase rate as we mark World Aids Day today, the Ministry of Health says since 1998 major efforts have been made to cut spread, but the rate continues to grow.
It says "the situation is worrying as new cases arise along with hepatitis C which is devastating our young people".
Other challenges the ministry is facing include the fact that many infected people are turning up too late for them to start following their treatment, while improper use could lead to drug resistance as spread among men who have sex with men rises sharply.
It is therefore calling on all individuals and sectors to join in the fight against the epidemic.
Among Seychelles notable efforts include:
• The development of a national Aids council chaired by President James Michel to provide leadership and guidance for the national response to HIV/Aids and sexually transmitted diseases (STIs) is seen as one of the country's strong points as it shows political commitment from the top level.
• Development of multi-sectoral national strategic documents, which include the national policy, five year strategic plans, monitoring and evaluation framework, operational plans, for the prevention and control of HIV and Aids and STIs 2012-2016
• Creation of a dedicated HIV/Aids funding mechanism for a multisectoral response through the National Aids Trust Fund for a multisectoral response.
• Universal access to treatment, care, support and HIV testing
• A solid and proven programme to eliminate mother-to-child transmission
• Availability of clinical laboratory equipment
• A significant increase in campaigns promoting HIV prevention
• Operation of HIV helpline number 4324838
• Integration of HIV/Aids into the school curriculum
•Three major evidence-based research in the population to better target and fine-tune prevention messages, deliver more appropriate treatment, care and support services
• Capacity building of health professional and multi-sectoral community based organizations.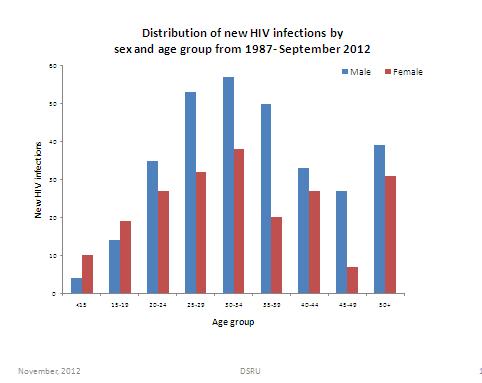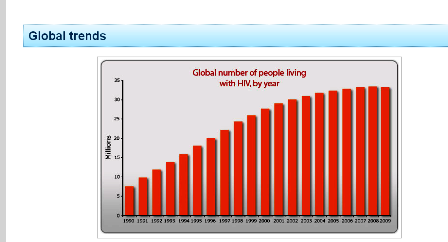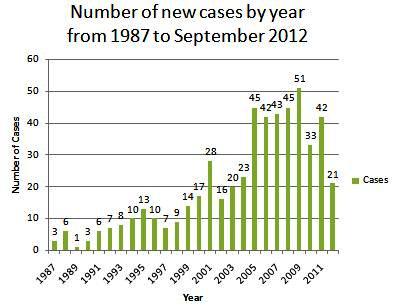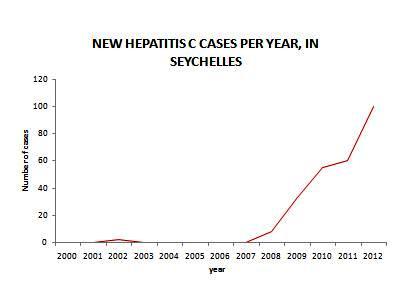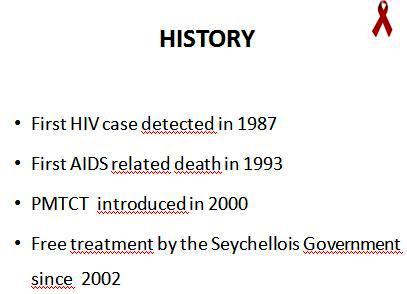 HCV Situation from January to September 2012
New HCV Cases 100 (87M/13F)
New HCV Positive Pregnancies 2
New HCV & HIV Co-Infection 5 (4M/1F)


Hepatitis C situation from 2008 to September 2012
Cumulative HCV cases 256 (209M/47F)
Cumulative HCV related deaths 3 (1M/2F)
Cumulative HCV Positive Pregnancies 5
Cumulative HCV & HIV Co-Infection 16 (11M/5F)

Local Situation 1987- September 2012
Cumulative HIV /AIDS 523 (303M/220F)
Cumulative AIDS 233 (142M/91 F)
Living with HIV and AIDS 334 (189M/145F)
On HAART (CD4 ?350) 182 (98M/ 84F)

Cum. Positive Pregnant mothers 88
Deaths (since 1987) 102 ( 62 M/ 40 F)
Children Born HIV+ 11 (2 m/ 9F)
Emigrated 87 (54M/ 33F)
Cumulative loss to follow up 93 (56M/ 37F)
Cumulative Defaulters on HAART 26 (16 M/10F)