Anglican diocese re-dedicates Bel Ombre church
06-December-2012
The ceremony was one of prayers, praise and blessings and was presided over by Bishop James Wong, retired Bishop French Chang-Him and other members of the clergy.
The first part of the service was outside, where it started with a short procession. Bishop Wong and the rest of the clergy marched up to the front door.
Outside the church, Bishop Wong knocked the door with his pastoral staff. It was young Amos Ramkalawan who then had the honour to unlock and open the door of the church.
Bishop Wong then marked the floor with the sign of the cross with his pastoral staff.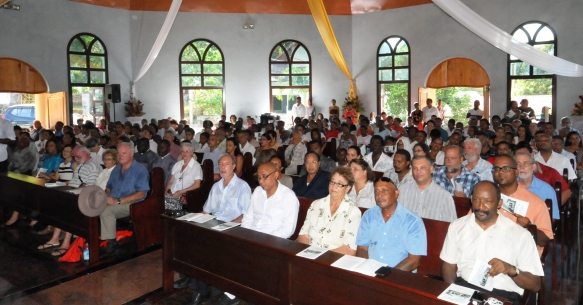 St Luke's church which has been in Bel Ombre since around 1921, had its foundation stone for the new building laid in 2005.
A committee was set up with Reverend Canon Wavel Ramkalawan as its project coordinator. Work on the new octagonal shape church started in March this year.
In his sermon, Bishop Chang-Him said the church belongs not only to the community of Bel Ombre but to the whole of Seychelles.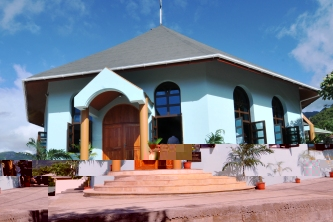 He called on those present to stop at the church on their way to school, work or home and take a minute to ask the Lord for blessings.