Education hosts first open day
07-December-2012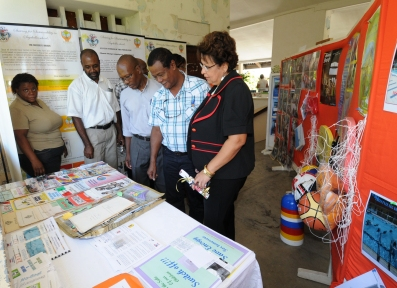 An array of stands lined the different blocks of the ministry's headquarters at Mont Fleuri as the five different divisions showcased the roles and functions of their different units and sections.
Addressing guests and members of staff before touring the various stands, Education Minister Macsuzy Mondon said a lot of hard and good work takes place in the ministry but often time people tend to focus on and bring to the fore only very petty issues and ignore the good hard work and achievements of the devoted team of workers.
"This open day is an opportunity for parents and the public to learn more about the different services the Ministry of Education offers," said Minister Mondon.
She noted that the education ministry works with various partners to outsource certain services so as to ensure that all educational institutions operate in an effective manner.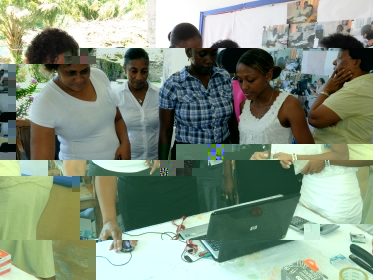 Other guests and visitors viewing the various displays and visiting the different stands during the open day
Minister Mondon said the work of the different divisions being showcased will help the public to better understand what the ministry does and also get to know more about the many partners and collaborators that provide support to the ministry.
The Ministry of Education employs some 3,000 people and during their interaction with members of staff on hand to guide them around, members of the public also had the chance to comment and make suggestions on how to better improve the different services.
Education principal secretary Merida Delcy said the ministry has long been working for the event and with all the various activities taking place throughout the year it had not been easy to find a better time to host the open day.
She pointed out that through this first open day the ministry will be able to learn from its shortcomings and make improvements for next year.
More visitors were recorded during lunch time and some even came before the closing time of 6pm yesterday.