Vice-President Danny Faure's message on the occasion of international anti-corruption day-'Corruption breeds injustice and inequality, undermines democracy and the rule of law'
10-December-2012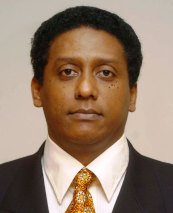 He added that its destabilising effects and many faces can no longer be denied, ignored or played down.
The full text of Vice-President Faure's message reads:
"Corruption affects all countries in the world, their governments, corporations, private entities and all other types of social organisations to a greater or lesser extent. Its destabilising effects are manifold. It breeds injustice and inequality, undermines democracy and the rule of law, leads to human violations, encourages organised crimes and terrorism and poses a threat to the social wellbeing of billions of people.
"In 2004, our country joined the global community to take a strong stance against corruption by ratifying the United Nations convention against corruption. Since then we have been relentless in our drive as a government to take preventive measures against this crime that has the power to make inroads upon our economic gains and weaken our moral and ethical standards.
"As we reflect on this year's theme – 'Against Corruption Today' – it brings home a strong message that we need to unify and intensify our efforts. As a small island state, we are financially and economically vulnerable and therefore it is critical that we have effective measures in place to mitigate the risks that this type of criminal activity poses to our society and to us as a nation. We are striving with the support of regional and international partners to build our capacity and empower ourselves to be able to bolster the measures in place. However, there is an urgent need to further strengthen the regulatory frameworks we have established and to consolidate our public institutions because it is through them that we can ensure the effectiveness of our ongoing work in promoting good governance and pushing for greater transparency and accountability.
"Needless to say the challenges we face along the way are many but they only serve to toughen our will and determination to keep up the fight. As a small nation, we have to keep on engaging all sectors and mobilising our efforts as a unified front. We have to remain firm and resolute in our stand against corruption and all other forms of criminal actions which are detrimental to our image of stability and integrity."