'SIM leaves behind notable legacy in HR development'
07-January-2013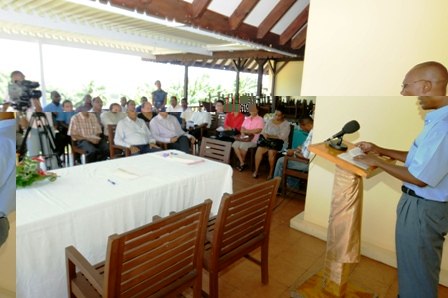 The institution – only 34 years old, since it first opened in 1978 – was formerly called Management Training Centre, and was established as the organisation responsible for providing management training for the public sector.
Over the years, the SIM has evolved from being a division in three different ministries, to becoming a body corporate with its own Act, and has over the decades grown considerably to offer a range of short and long professional development courses, consultancy and research services.
The institution built partnerships with several reputed international bodies, such as ACCA, CIM, ABE, IFS, CILT, CIPS and COFA among others, with the aim of offering a wide range of training opportunities to the local workforce.
One of the SIM's most notably legacies was the active engagement in the development of tailor-made courses to meet the needs of organisations.

This included a wide range of short and long professional training programmes in various fields, including human resource management, accounting and finance, banking and insurance, offshore, information and communication technology (ICT), marketing, journalism, procurement, entrepreneurship, transport and logistics.

Late last year, the President of the Republic James Michel announced that the SIM will cease to exist as a body corporate and will merge with the University of Seychelles (Unisey).
A Bill – presented by Education Minister Macsuzy Mondon – was approved by the National Assembly afterwards to repeal the SIM Act, 2006 in order for the merger to take place.
In a ceremony held last Friday at the SIM premises, the SIM was officially handed over to the University of Seychelles, and is now known – effective from January 1, 2013 – as the School of Business Management (see lead story on page 1).

A representative of the SIM Board and the Ministry of Education, Christian Cafrine, described the former SIM as actively involved and having played an important role in leadership development.
"We hope that under this new management, the momentum for leadership development will be sustained," he said.
"We look ahead with anticipation that the best interests of the students, both present and prospective students, will be placed at the centre of all future changes or decisions that will have an impact on them," he added.