New plan to better manage marine parks
08-January-2013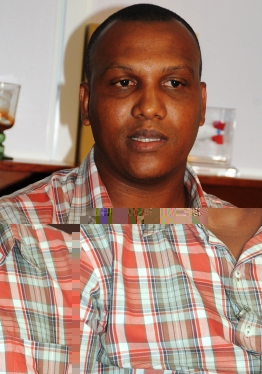 Seychelles National Parks Authority (SNPA) chief executive Denis Matatiken gave details of the plan yesterday in an interview with members of the press.
The strategic action plan takes into account some of the suggestions made by members of the boat owners association.
It aims to enhance the management of Curieuse island and Ile Cocos marine national parks and also facilities on Curieuse Island.
The strategy covers seven goals and 10 strategic objectives with activities and actions to be carried out.
It has been developed from issues raised by boat operators, with the help of the SNPA staff, board members with comments from the Minister for Environment and Energy Professor Rolph Payet.
The seven goals address issues of coral protection, multi-stakeholder involvement in the decision making process, upgrading the status of the facilities, potential discount on daily tickets, reducing bad practices and illegal boat activities, and ensuring continuous supply of water.

Giving examples of what has been done so far, Mr Matatiken said a number of marine buoys have been installed, the facilities on the island of Curieuse are being reviewed and a complete assessment has been done.
"We want to identify areas where there are no corals so that we can start demarcation process so that boat owners can use this area for mooring," he said.
"As for illegal taxi boats, we have to liaise with the concerned authorities such as the Seychelles Licensing Authority and there is also a need to advise visitors to use licensed boat operators.
"This is expected to reduce illegal boat activities in the two marine parks and the number of taxi boats visiting the parks," he said.
Talking about the facilities on Curieuse Island, he added that this is for free but the way they are being used has raised concerns.
Mr Matatiken said during the meeting boat operators suggested making a financial contribution which will go towards meeting the cost for maintaining the facilities being used.
Conservation of water supply is another strategic objective in the action plan. The aim is to improve the storage of the water source and to develop an effective strategy for water conservation.
Reducing bad practices in order to improve the payment procedures in the marine parks is another objective.
There will be a restructure of the operation section, a register of fraudulent practices will be kept and disciplinary actions will then be taken.
The authority will meet the boat owners during the year to review how the action plan is being carried out, the activities done, the results obtained and areas needing improvement.
"There are issues that can be tackled by the SNPA itself but there are others for which we need to get other authorities on board," he said.