Miss Seychelles … Another World 2013-Beauty pageantset for May 25
10-January-2013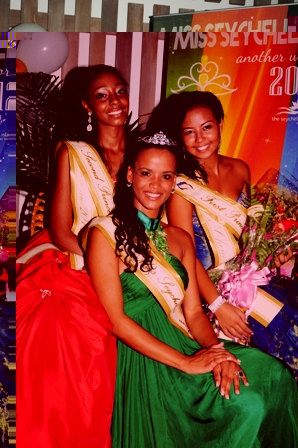 Aspiring beauty queens should be aged between 17 and 25 years.
Prospective contestants can get entry forms and the list of criteria at the Seychelles tourist offices in Victoria, on Praslin and La Digue.
These can also be downloaded from the link
http://www.seychelles.travel/media/products/brochures/Entry_Form.pdf
Completed forms should be submitted to any Seychelles Tourist offices or e-mailed to This email address is being protected from spambots. You need JavaScript enabled to view it. before January 16, 2013.
To take part in the beauty contest, the ladies should be Seychelles-born or the child of a Seychellois parent, never been legally married or given birth, among other criteria.
Contestants will be judged on their physical beauty, figure, deportment, charm, poise, personality, general conversation, intelligence as well as conduct during the period of the contest.
They will be pre-judged on a date before the beauty pageant.
The new Seychelles beauty queen will be able to compete in the Miss World 2013 pageant which will be held in Indonesia in September.
All those who have applied will be informed of the audition date and venue and those who are later selected among the 12 contestants will take part in training and grooming sessions in preparation for the May 25 pageant.
The winner of the pageant last year was Sherlyn Furneau, whereas the first and second princesses (runners-up) were Shanice Hoareau and Natasha Robinson respectively.