SLTA staff donates to Foyer de Nazareth
11-January-2013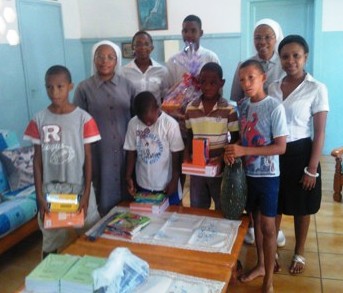 The donation, which is part of the SLTA's social corporate responsibility, included stationery and a hamper.
The small ceremony took place at the foyer on Friday last week in the presence of SLTA staff, Sister Jacqueline and the children.
Stephanny Rosette, a spokesperson for the agency, said the donation has been made possible through voluntary contributions by the staff of the agency and it is hoped that the items donated are put to good use.
The stationery have come at an opportune time before the start of the academic year.
Sister Jacqueline thanked SLTA for the donation and promised that it will definitely be put to good use.
Futhermore she wished SLTA all the best for the year 2013 and urged the agency to continue working as a team to achieve more.
The ceremony ended with poems by the children of the foyer as a gesture of their appreciation.