Coach needed for national team-Football
12-January-2013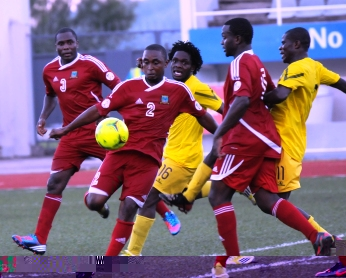 The national squad have been without a permanent coach since 2011 when the extended contract of coach Ralph Jean-Louis ended.

Jean-Louis took charge of the team in January 2010 and led the country's national side to winning the Indian Ocean Island Games (IOIG) gold medal for the first time on a penalty shootout against Mauritius in the final.
His original contract ended on September 30, 2011 and was given a three-month contract from September 30, 2011 to December 31, 2011.
Gavin Jeanne then took over in March 2012, leading the squad against the Democratic Republic of Congo in the qualifiers of the African Nations Cup (Can) 2013.
The national selection were in action again in December last year, this time under caretaker coach Cliff Nolin for the African Nations Championships (Chan) against Mozambique.
Seychelles lost 4-0 to the Mozambican selection in Maputo, before losing 2-1 at Stad Linite to be eliminated on a 1-6 aggregate score.
To date, there are over 15 local coaches who hold Caf coaching B license.
Those interested in applying for the post should send their curriculum vitae, copies of the coach licenses and other relevant documents to the SFF executive committee at Maison Football, Roche Caïman.
R. D.