Domaine de Val des Près redevelopment-Nine local entrepreneurs successful bidders
14-January-2013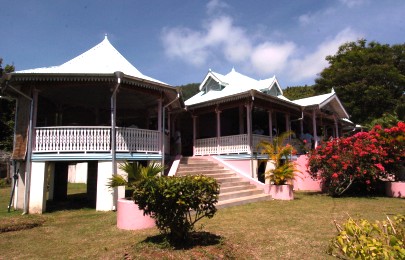 The Seychelles Heritage Foundation (SHF) revealed this information last week in a press release.

The selected projects will offer a range of products and services from art classes to Seychellois and sale of candles with several essences.
Also on sale will be miniature of Seychelles' traditional musical instruments, audio visual products on our heritage among others.
The selected projects represent a balanced development that preserves the historical and heritage significance of the site while providing for additional cultural and heritage attractions and services for visitors and the general public and make the site more visitor-friendly.

It also represents a significant investment coming from the private sector into the field of culture.

Additionally, it will create employment opportunities for residents of Au Cap and nearby districts
The Ministry of Tourism and Culture and the SHF would like to see to greater community involvement in the village, greater collaboration with travel agencies, taxi operators and other stakeholders.
This is aimed at increasing the yield that the country collects from tourism.

In August last year, the SHF invited interested people to take part in the bidding process through their proposed projects to redevelop the important historical and heritage village, while at the same time preserving and conserving its historical and heritage values.
This is in line with the ongoing redevelopment and extension plan of the Domaine de Val des Près.
The press release adds that the project is in line with President James Michel's call and Seychelles Tourism Board's efforts for a Seychelles tourism brand that reflects a rich combination of the natural and cultural attractions of our islands.
In a presentation in the National Assembly in July last year, Tourism and Culture Minister Alain St Ange elaborated his ministry's plan to ensure that this popular site is developed into a lively traditional, historical and cultural village with commercially viable and sustainable projects that will provide visitors with core activities to enrich their holiday experience in the context of the cultural tourism programme.
Cultural tourism is educative, entertaining and it provides a new perspective and stimulating experience to visitors. The Domaine de Val des Près heritage site has the potential to showcase our Creole culture and hospitality to visitors.
The redevelopment plan falls well within the mandate of the SHF aimed at promoting and preserving cultural heritage sites with particular significance to heritage or cultural tourism.

The government of Seychelles through the SHF identified Domaine de Val des Près as one of the heritage properties for conversion into a prime cultural heritage site by inviting interested and potential investors to take part in the redevelopment and extension initiatives.
The private sector can play an important role in the conservation of heritage properties and promote heritage tourism as a commercial venture.
This policy ensures greater private, public and community involvement in the development of Seychelles' cultural and heritage sites through the principle of shared responsibility.