Mozambique to host 34th African senior judo championships-Judo
16-January-2013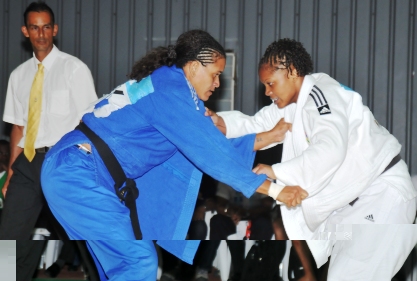 Although the AJU has confirmed the country that will be organising the event, it has not revealed the exact dates of the championships.
The AJU also confirmed that Chad, Gabon and Tunisia will host the senior championships in 2014, 2015 and 2016.
The AJU has also announced that Algeria will host this year's African championship for juniors and cadets.
Tunisia will be responsible to organise the event next year, while Niger will organise the 2016 championships.
Meanwhile, the AJU is still looking for a host in 2015 junior/cadet championships. Countries of the African continent have been asked to send in their proposal to host the 2015 championships.
After an exciting and fruitful 2012 season, local judokas have already started training ahead of the forthcoming competitions. The local judokas are training in two groups – one on Mahe and the other on Praslin.
Special arrangements are being made for Romanian coach Christian Velici who is currently working with judokas on Mahé to travel to Praslin to help Calix César with the training there.
The judokas are to train in France before competing in the Paris Grand Slam slated for February 9-10 and the Grand Prix Seniors on February 23-24 in Düsseldorf, Germany.
Seychelles Judo Federation chairperson Monique Athanase told Sports Nation that she is happy with the judokas' commitment and their attitude to training.
R. D.