New accord opens airline code-sharing and tourism avenues-Seychelles-Australia
19-January-2013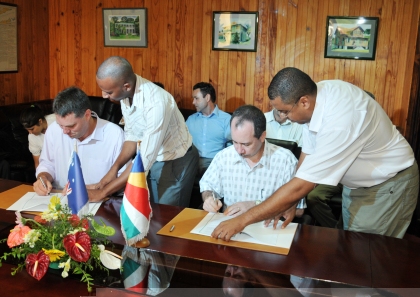 The MoU was signed Friday by the Minister for Home Affairs and Transport Joel Morgan and the Australian parliamentary secretary for Pacific Island affairs, Richard Marles.
This took place in Minister Morgan's offices, Independence House, in the presence of the chief executives of Air Seychelles and the Seychelles Civil Aviation Authority (SCAA), Crammer Ball and Gilbert Faure respectively, as well as other airline and transport officials.

Also present was the Australian high commissioner to Seychelles, Sandra Vegting, who is based in Mauritius. Like Mr Marles, she was here for the just ended Indian Ocean Commission meeting.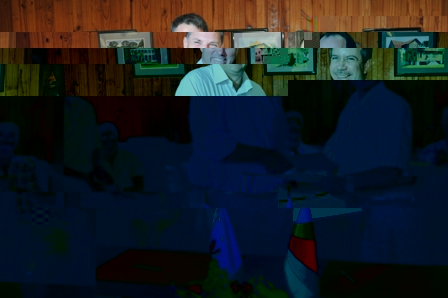 Mr Morgan, said the accord -- to be followed by a more comprehensive air services agreement whereby both countries will designate their carriers -- will ease the opening of air transport links between Seychelles and Australia to provide excellent connectivity between the two countries.
He said that with Air Seychelles' partnership with Etihad being a success, it will be easier to fly visitors to our islands from gulf hubs, such as Abu Dhabi or Dubai, only four hours flight away.
"There is so much potential, as it also opens up Australia to visitors from Seychelles, in addition to making it easier for businessmen to travel between our two countries.
He also mentioned the large Seychellois community settled in Australia, which will find it easier to visit their home country. They had previously travelled via Singapore -- a seven hour flight to do so.
Mr Morgan said that with Seychelles set to begin three weekly flights to Hong Kong, our country is opening up new tourism markets. He said other new markets which could be tapped are Japan and Korea.
Mr Marles, who is on his second visit to Seychelles, said the accord will open up "the wonders of Seychelles to Australians". He noted that Australia-Seychelles relations in such fields as environment and energy are already going from strength to strength.
Mr Marles said that with changing travel trends among Australians to go westward, it is estimated that 6,000 more Australians will be stopping in Dubai alone this year. From there, it is just four hours away to Seychelles, he noted.
He said that new code-sharing on the Australia-Seychelles route will be facilitated by the Quantas- Etihad partnership, as well as the fact that Etihad is a shareholder in Virgin Australia.
Mr Marles also mentioned the significant Seychellois community in Australia, which also stands to benefit from better connectivity between our two countries.

It is to be noted that President James Michel during his visit to Australia in August 2011 had stressed the need to develop tourism and air links between Australia and Seychelles.
He said direct air links from Australia to Seychelles would improve tourism and trade flow, and make the two countries more accessible to each other.