Deepam Cinema rallies behind carnival
24-January-2013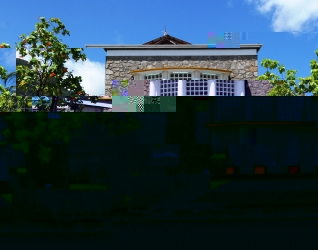 The owner of Deepam Entertainment Inc, Subash Pillay, announced that these adverts and spots will be aired daily in his premises in Victoria before the screening of the films.
"We're planning to start the airing of adverts and spots of the Carnaval International de Victoria with the launch of our new film 'Life of Pie' which is in high definition. 'Life of Pie', the 2013 Oscar nominated film, will be perfectly fitted to kick start these commercials.
This will add a new and refreshing look to the sequences of films aired in Deepam Cinema and create a carnival festive mood among our film viewers," said Mr Subash.
Mr Subash said that he will add some more surprising effects to the adverts and spots screened by Deepam Cinema.
Another interesting component of the Deepam's contribution as one of the carnival partners is the erection of a carnival banner 9 metres high in the compound of the cinema in Victoria.
The banner, printed in India, will be the biggest ever to be erected in Victoria during the carnival.
Mr Subash is also designing some new carnival artworks for the carnival time.
The Minister for Tourism & Culture, Alain St Ange, who made the appeal to Mr Subash, has congratulated the cinema owner for coming out to support Seychelles in the organisation of one of the biggest events of the islands.
"You are showing that you are a serious member of our business community. Your action is showing your respect for what is called the business world's social responsibility. On behalf of Seychelles and on behalf of the Tourism Board we say thank you Mr Subash," Minister St Ange said.