Athletics: Eco-Friendly marathon-Woman with most marathons to feature in this year's event
02-February-2013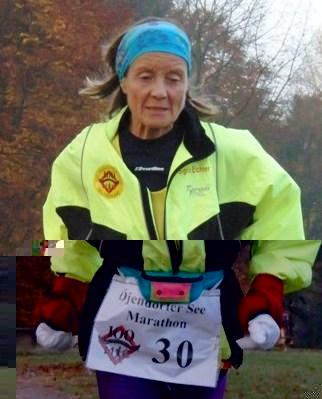 Over the last 32 years, she has taken part in marathons across at least 40 countries and altogether she has run over of 85,695 kilometres – that's more than twice the equatorial circumference of the earth.
While most people her age would favour leisure walks in parks, the 72-year-old Berliner prefers to take the tough path of the running track.
"Running gives me a high," confesses Eichner. "I don't like to sit in one place and do nothing," said the grandmother of five.
Of the 1,600 marathons she took part in, 700 were ultra-marathons. Usually, the total distance of a marathon stretches up to 42.195km, while ultra-marathons are those that exceed this distance.
Eichner said she manages sponsorships for so many marathons through her hard-earned money.
"I don't like to depend on anyone for my money," added Eichner, who holds a master's degree in economics, and works for her son's company back home.
Speaking of the toughest race she's run, Eichner says it was the Badwater Ultramarathon in the US. "The 217-mile race passed through the Death Valley and the heat and humidity sapped our energy," said Eichner who finished in 54 hours.
Running, she says, keeps her ticking. "I want to run till my body supports me. Running is the only thing which keeps me going," she added.
On January 13 this year, Eichner completed a marathon in Assel, Germany in a time of 5 hours 25 minutes 25 seconds.
Meanwhile the deadline to register for the Eco-Friendly marathon is Friday February 15.
R. D.