Tourism ambassadors have special float at carnival
09-February-2013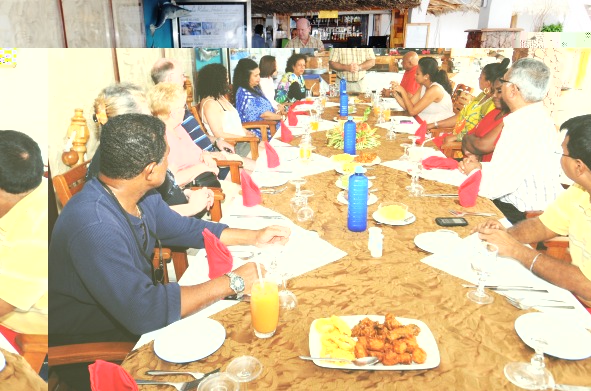 This came out during a special lunch hosted for them by the Ministry of Tourism and Culture and Le Relax resort whose chairman Kalyan Kurji Patel is also this country's tourism ambassador in Mauritius.
Present at the event were Tourism and Culture Minister Alain St Ange, tourism principal secretary Sherin Renaud, principal secretary for culture Benjamine Rose and the chief executive of the Seychelles Tourism Board Elsia Grandcourt.
Mr St Ange thanked the ambassadors for the hard work they are doing to promote the country saying:
"It is truly rewarding to see that you have come together to also prepare a float for the event. It is nice to see the Seychellois community overseas who are today recognised for who they are in their new countries of abode."
He said the ministry and the board are "overwhelmed by the team's dedication.
Mrs Renaud told Nation that the ambassadors play major roles in bringing in delegations from overseas and in this case they have spread the word about the carnival. She commended them for putting together the float.
She said they are a crucial link between us and the counties they live in and that they have helped promote the event well abroad.
The managing director of the resort Pravin Darad said they are helping the ambassadors design their float and the company is happy to help them do so under the guidance of Mr Patel.