Kids get new playroom at Eden Plaza
09-February-2013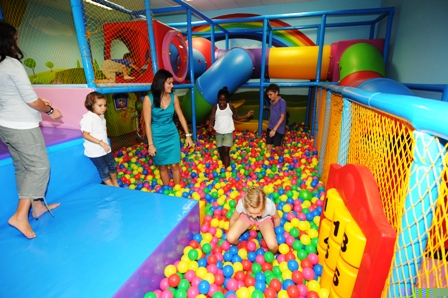 The playroom is the initiative of Maryvonne Pool, who as the chief executive of the business, said during visits to Seychelles, she noticed a lack of such facilities locally for children.
With the construction of the Eden Plaza, she said she approached the owners of the building with her initiative, which was welcomed.
"I realised there wasn't many such places for kids, where parents could leave their kids in a safe environment for a few hours and take care of other essential tasks, or can accompany their kids in a place where they can all play and learn in a fun atmosphere," she said.
The playroom caters for kids up to 12 years old and offers activities such as rock climbing for kids, workshops, kiddie rides, jungle gyms, video games, ball pit, and many fun and safe toys imported from overseas.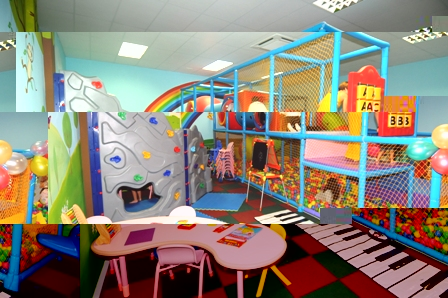 Educational workshops include button-making, hand and face painting, arts and crafts, and learning about the environment.
The launch ceremony took place on Wednesday evening in the presence of the Ambassador for Women and Children Erna Athanasius.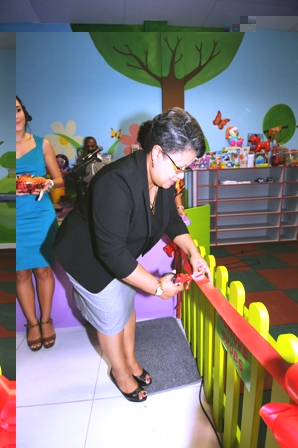 Ms Pool told the audience that the playroom is available for all Seychellois parents and children, as well as the residents of Eden Island and beyond.
After Ambassador Athanasius had cut the ribbon to officially open the playroom, all present could visit the facilities and the children wasted no time in trying out the various toys and rides.
Ms Pool said that for each child who comes to the playroom, a form needs to be filled and the owners have stressed on their policy of the kids being picked up by the parents who did the dropping off, or parents giving clear consent and identifying another person who will be picking up the child afterwards.
The playroom is open from 10am to 6pm Monday to Friday, from 10am to 5pm on Saturday, and from 11am to 4pm on Sunday.
The place also caters for kids' birthday parties.