Foreign journalist dies in boat accident
11-February-2013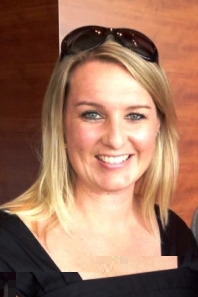 In a joint communiqué, the Ministry of Home Affairs and Transport, and the Ministry of Tourism and Culture said the boat accident occurred around 9.30pm on Friday February 8 in the channel between the main island of Mahé and Sainte Anne Island.
A boat travelling to Sainte Anne Island with five foreign visitors and staff of the island resort, and another boat with only the skipper onboard collided, which resulted in a serious accident.
Davidson, 35, sustained injuries during the collision, and was pronounced dead upon her arrival at the Seychelles Hospital. Four persons were taken to hospital for examination and one of them, a British national, Lucy Taylor, a news editor at the same station, was admitted for observation and released on Saturday.
The journalists were on a press trip to cover the third Carnaval International de Victoria.
The communiqué adds that in accordance with established procedure, the Seychelles Maritime Safety Administration has opened a formal investigation to ascertain the exact cause of the accident. Simultaneously the Seychelles Police have also launched a formal investigation into the incident.
"It is deeply regrettable that this tragedy has taken place and we are ensuring that a full investigation is carried out. The safety of passengers using ferries between the islands is of paramount importance for our islands, and such accidents are rare. The investigation will reveal the exact causes of the collision and will enable the authorities to take appropriate action," said Joel Morgan, the Minister for Home Affairs and Transport.
Tourism and Culture Minister Alain St Ange said: "We would like to express our deepest condolences to the family, friends, and colleagues of Rebecca Davidson. We are saddened by the loss of the life of Rebecca, and the trauma suffered by everyone else onboard. We are doing everything to provide support to the affected passengers and their families."
Minister St Ange, together with Minister Morgan, met the four visitors at the Seychelles Hospital immediately following the accident to provide all necessary support.
Davidson, 35, was the deputy head of programming at the network's news center, and was working on travel-related stories for the station Dubai Eye. She had been with the station for two years.
Described as a wonderful individual who was full of life, admired hugely by her colleagues and well loved by all who knew her, Davidson studied communication at AUT University. She went on to work for TVNZ as a journalist and producer for One News and Breakfast before moving to Dubai.
Mahmoud Al Rasheed, Arabian Radio Network (ARN) general manager said: "We are one family at ARN and all of us would like to send our condolences to the family of Rebecca. She will be greatly missed by the entire team at ARN."
Steve Smith, ARN chief operating officer said: "We are shocked and saddened at the loss of Rebecca, who was a key member of our team, a close friend to all and without a doubt a talented, rising star of the future. Our thoughts and prayers go out to Rebecca's family in New Zealand."
"Rebecca was a joy to work with and fun to be around," said Kate Barry, a South African television producer who worked with her at Baynounah Media Group in Abu Dhabi.
"She was a talented, intelligent journalist with a wry sense of humour, and with her great singing voice even the daily commute to Abu Dhabi was something we looked forward to."
TVNZ, New Zealand's national broadcaster where Davidson had worked previously, paid her a tribute on their website.
The television channel said: "Before moving to Dubai, Davidson worked at TVNZ for six years from 1998 to 2004. She held a number of roles, starting as a researcher and newsroom assistant, before becoming a producer for Breakfast and Business and later the sole charge reporter for One News based at Rotorua."