Fun day Sunday in Victoria after carnival
11-February-2013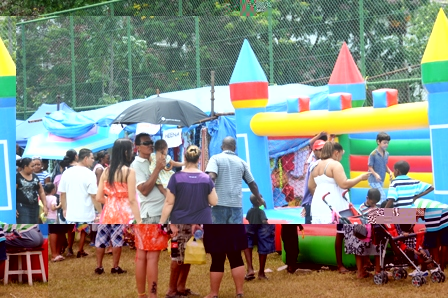 There were various forms of entertainment for the family yesterday at the Stad Popiler car park (photo below) and Freedom Square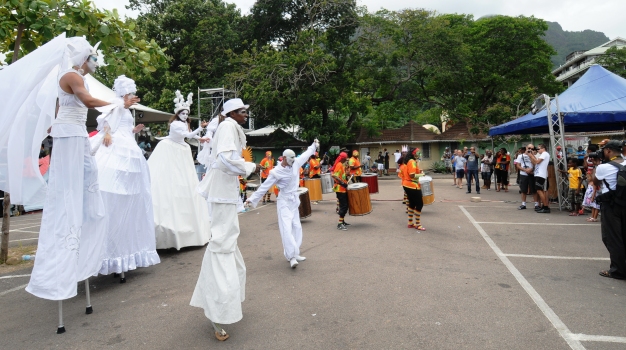 At around mid-morning, food, drinks, clothes and toys stalls were going up and music could be heard at the Freedom Square and Stad Popiler. A Red Cross stall was also erected at Freedom Square and members of the society were at hand to offer their services to the public.
At the Stad Popiler car park, various local bands were entertaining, such as Norville Ernesta, The Lights, Kasanba, and Sokwe, while international delegations who had come to Seychelles for the Carnaval International de Victoria also made their presence count with some performances.
The show went on until 6pm, which coincided with the closing of the carnival.