SCG officer to study at prestigious naval college in the United Kingdom
11-February-2013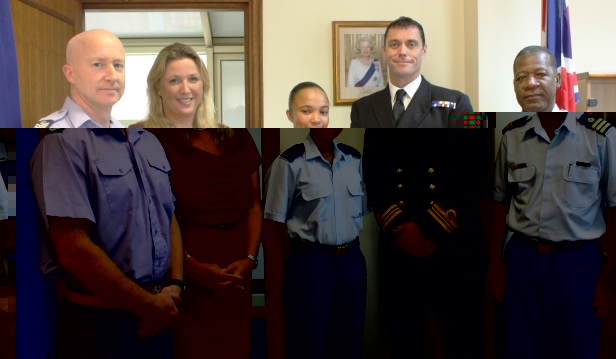 The first Seychellois woman to be admitted to this college following a tough selection process, OCdt Anthony will join other international students and train alongside young officers from the UK.
During the training she will be exposed to both academic and practical elements which will test and develop all facets of her abilities.
The young cadet will get the opportunity to study different modules, ranging from meteorological awareness, leadership and management to international relations and political understanding, and receive academic lectures on military events both past and present.
Anthony will also be expected to undertake practical leadership tasks.
The scholarship for the international officer's course was given to Seychelles as part of UK's support for enhancing the country's military capability.
Currently an operator with the SCG, Anthony will become more aware of the decision-making processes when it comes to military capabilities, maritime awareness and also gain knowledge on how the international community works together.
Anthony will be expected to build on this course upon her return and pass on the knowledge she has acquired.
The scholarship was made possible thanks to the UK government funds.
Following the announcement, OCdt Anthony met British high commissioner (BHC) Lindsay Skoll. Also in attendance were the selection board consisting of Lieutenant Commander John Simpson of the Royal Navy, Flight Sergeant Simon Marshall of the Royal Air Force and Lieutenant Colonel George Adeline, commanding officer of the SCG.
During the meeting, Lieutenant Commander Simpson said: "This is a fantastic opportunity for a young person in the embryonic stage of her career -- to attending such a world renowned naval college, following in the footsteps of some of the great naval officers of the past and present, and of course members of the current royal family."
OCdt Anthony left Seychelles at the weekend.