Businesses seek ways to tap from region's US $500 billion
12-February-2013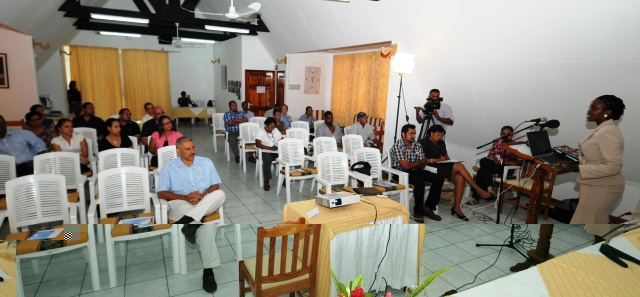 Brigesh Jivan – who is the treasurer of the Seychelles Chamber of Commerce and Industry – said this yesterday when he opened a day-long meeting for the SCCI members and the Comesa Business Council (CBC) at Care House.
The 19 countries of the block offer good opportunities for business people on the mainland and from these islands to tap from the region's 400 million population and the US $500 billion in circulation in the region.
"If our business people are to operate in this huge market then they need to sign up with the council which would also help them interact better with their counterparts," he told Nation in an interview.
Speakers at the meeting gave details of how joining the council can help Seychellois business people.
He said in the same way as Seychellois would want to do business in Africa, so would traders from the main continent want to do business here.
The CBC is a member-based private sector institution set up in 2003 to influence policies at the highest level of decision-making within the region.
The CBC was set up in recognition of the fact that the private sector is the backbone of the region's vibrant economy, the engine of steady and consistent growth of which 70% are small and medium enterprises.
The institution is run by the private sector members who are represented by a dynamic and committed board from the chambers of commerce and private sector associations of Malawi, Zimbabwe, Egypt, Mauritius, Uganda, Zambia and Burundi.
The CBC's aims are to drive regional integration by helping create a business friendly environment, smart and strategic advocacy; organisational development to manage change and growth and membership development among other targets.