Emirates to remain carnival's official airline sponsor
12-February-2013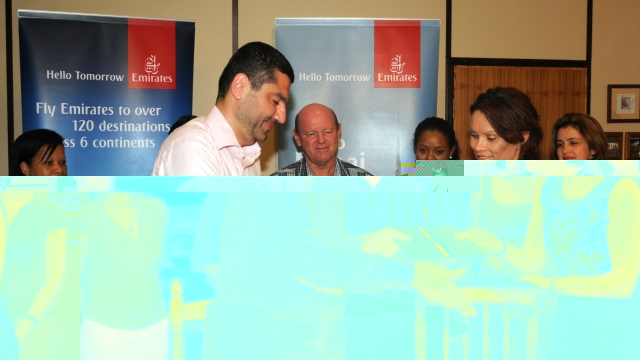 The MoU was signed by the airline's senior vice-president for West Asia and the Indian Ocean, Ahmed Khoory and STB's chief executive Elsia Grandcourt, in the presence of Tourism and Culture Minister Alain St Ange.
Ms Grandcourt said the STB values the support from Emirates and the speed at which air tickets have been issued, which has allowed tour operators, the press and some participants to take part in the third Carnaval International de Victoria.
She said the MoU has revisited the existing partnership and covers the period 2013-2014 and cements relations between Emirates and Seychelles tourism.
"There is no doubt that Emirates has provided us with a lot of support when needed," added Mrs Grandcourt.
Ms Grandcourt said that some other airlines, such as Ethiopian Airlines has also provided tickets to allow some participants to take part in the carnival.
She also noted that locally, Emirates often provides Destination Management Companies (DMCs) with air tickets at reduced prices to attend tourism fairs abroad.