It's going to be 'Reggae Music Again' with Busy Signal-Reggae lovers get ready…
16-February-2013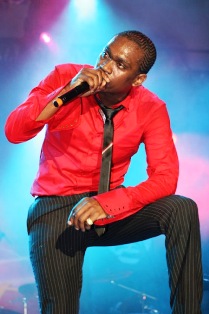 It is expected that Busy Signal performs here in April. Other details of the date and venue were not available by the time of going to press.
Many Seychellois know and appreciate some of the singer's songs like Reggae Music Again, Come Over (Missing You), Nah Go A Jail Again, Tic Toc, Hustle Hard, The Gambler, Dream Dream, Royal Night, Come Shock Out, and Push and Shove.
According to reports, Busy Signal's critically acclaimed Reggae Music Again was listed as one of the top 25 albums of 2012 by the BBC's music critics, DJs and radio presenters. It was the only reggae album on the list.
His upcoming tour in March to Europe where he will promote his album Reggae Music, will have stops in 15 to 18 cities in about 10 countries. He will then return to Europe for the summer reggae festivals between July and August.
The dancehall star's new single 'Bedroom Bully' is produced by Kirkledove and Jukeboxx Production.
He was nicknamed Busy Signal by his friends because of the fact that he is constantly busy.
His first hit single 'Step Out' was one of the most popular dancehall songs in 2005.
Compiled by G. G.