State-of-the-Nation address 2013-'Maintaining global shine one of our priorities'
21-February-2013
He said this is one of 10 priorities his government has set.
"Our foreign affairs policy will always serve the national interests, while taking into account the major currents on the international scene. The Seychellois diplomacy is imaginative, pragmatic and ambitious," he said.
"It is at the centre of our bilateral and multilateral programme to strengthen and diversify our ties of friendship and partnership, and to find solutions that are suited to our island characteristics.
"A fundamental feature of our foreign affairs policy is the creation of opportunities for business, investment, economic growth, employment, training, technical expertise," said Mr Michel.
He noted that when we assumed the presidency of the Indian Ocean Commission, we placed emphasis on the economic dimension, security and regional stability, giving impetus to several projects, notably tourism, maritime and air connectivity, the fight against piracy, and a solution to the crisis in Madagascar.
"We will pursue and even strengthen this process in 2013, with a greater commitment to the development and valorisation of our considerable assets in the Indian Ocean region. This is the purpose of my initiative and visits in countries of the region. This is the sense of Seychelles' candidature for a non-permanent seat on the United Nations Security Council in 2017.
"We want to define a new future for our region, based to a large extent on the blue economy.
In order to realise it, we have to be bold in projecting ourselves forward and should never hesitate to defend our interests on the regional and international scene.
"Because we are small, we are more impacted by events which may be entirely beyond our control," he said, adding our bid for a Security Council seat is founded on this principle, that we cannot just sit idle and wait to be hit by the negative effects of globalisation or just wait for problems to reach our doors.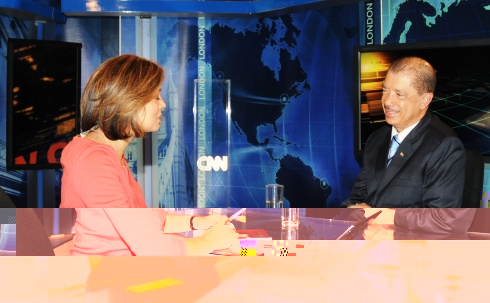 "On the contrary, we have the determination to defend our interest at the highest level.
Saying we have to establish and respect our priorities, Mr Michel said we cannot have everything at the same time: We have to work for the basics in our daily lives; the rest will come after. And we have to work hard because hard work brings reward.
"It is the same for government. Government must also work hard. It has to remain connected with the people. It has to establish its priorities, and we have established our priorities," said Mr Michel.
In addition to making our country shine on the international scene, the other priorities he listed are (ensuring) a solid economy; work for all; decent housing for Seychellois; education; health; development of the youth; sustainable development; order, peace and security and the rule of law.