India donates US $100,000 for disaster relief
02-March-2013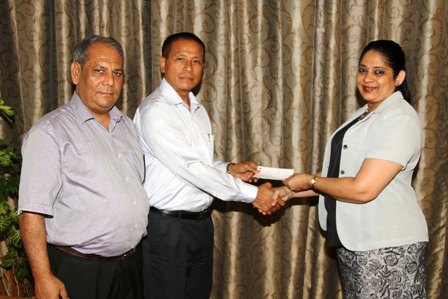 The donation represents the strong ties that exist between India and Seychelles as well as a way to express their solidarity to the people suffering from the disaster.
Mr Darlong handed over the donation to the chairperson of the fund, Lekha Nair, earlier this week.
Mrs Nair said that the fund has been receiving donations not only from the people in the country but also from friends of Seychelles and India has always been a very good friend of Seychelles.
She conveyed the NDRF's appreciation and thanks to the high commissioner for the donation, which amounts to 1.2 million in Seychelles rupees.
The Habib Bank Limited and the Seychelles Savings Bank also made their contributions this week and they gave R250,000 each.