Soleil d'Or building to be demolished soon
07-March-2013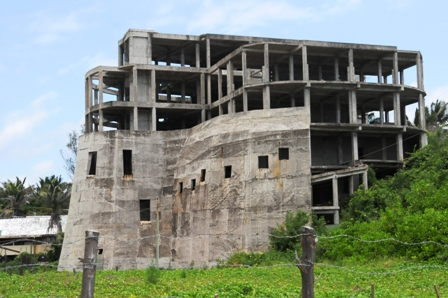 Construction of the building was stopped due to problems which came up between the owner and the contractor who was working on the project.
Chairperson of the Planning Authority Didier Dogley said a letter was sent to the owner of the project to inform him that the uncompleted structure has become an eye sore and that it poses a danger to its surroundings.
A visit to the site was conducted by the authority and an engineering company to carry out tests. Results showed that the uncompleted infrastructure which has been here for a decade or so is in a bad state.
Meanwhile the Planning Authority has called for tenders to demolish the building.
The demolition project will be funded by the government of Seychelles and then this will have to be reimbursed by the owner.
The authority will have to go to court to seek permission so as to get the owner to repay back the money spent on demolishing the building.