Baldwin gets ready for professional debut
09-March-2013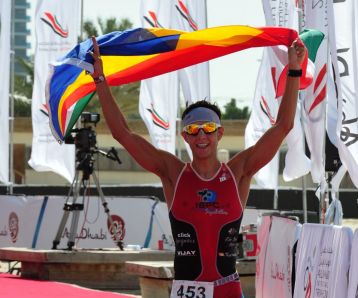 That will be during the Ironman South Africa on Sunday April 14 at the Nelson Mandela Bay in Port Elizabeth.
After returning this week, Baldwin held a talk with students of the International School of Seychelles on Wednesday.
He will be leaving soon to start training in preparation for the South Africa event.
In last weekend's 2013 Abu Dhabi International triathlon, Baldwin finished with a cumulative time of 7 hours 10 minutes 11 seconds (7h10:11) after clocking 40 minutes 23 seconds in the 3km swim, 5 hours 06 minutes 12 seconds in the 200km bike and 1 hour 16 minutes 48 seconds in the 20km run to win the 18-24 age-group title and finish 11th overall.
G. G.