First ever Walk of Fame to honour local artists and musicians
16-March-2013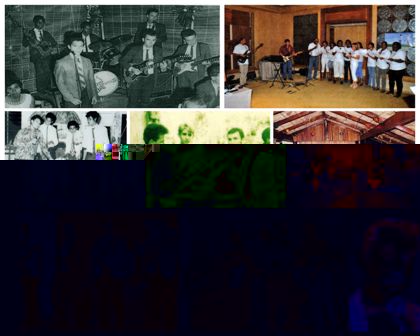 Speaking to Seychelles Nation at his office in the National Cultural Centre, Minister for Tourism and Culture Alain St Ange said there is a need to recognise the local artists and musicians, and to have a dedicated place to showcase their achievements.
He added that a lot of people, especially the young generation knows very little of the past bands and artists from the 1960s, 1970s and 1980s.
Mr St Ange said the whole nation especially the children and young people need to be brought closer to our history, heritage and culture.
Work is being done to create the walk of fame and the ministry is now in the process of collecting photos.
People are being called on to bring forward photos of local artists, bands and musicians who were or are part of the Seychelles music industry to the ministry's secretariat at the National Cultural Centre.
The Musicians' Walk of Fame will be inaugurated early next month.
Mr St Ange and his team are also working on other projects in this line to bring more recognition to past artists and those who are still playing a vital role in the music industry.
"Let us as Seychellois people ensure that our history is rich so that the future generation will have all they need to know about our past and those who have contributed in enriching our history," he said.