Karate-Laina Adrienne elected Confederation of African Traditional Wrestling treasurer
23-March-2013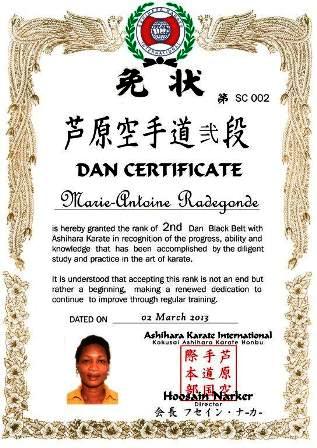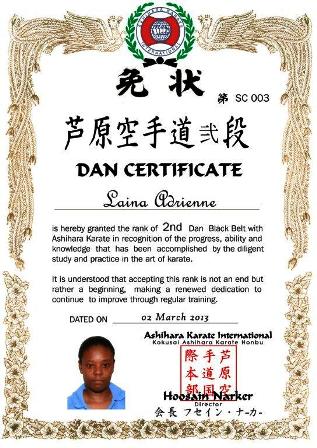 South African Hoosain Narker is the president and Gabonese Edson Pindza the secretary general.
The other three delegates are Michael Poti of Botswana (responsible for officials), Sipho Malaza of Swaziland (responsible for events), and Joseph Salumu Rashid of the Democratic Republic of Congo (responsible for the general).
Ms Adrienne also took part in the 1st African Festival of FILA Traditional Wrestling with fighters from eight African countries.
Meanwhile, Ms Adrienne and fellow Ashihara karateka Marie-Antoine Radegonde have been promoted to second dan black belt.