Delorié pays tribute to bodybuilding godfather
26-March-2013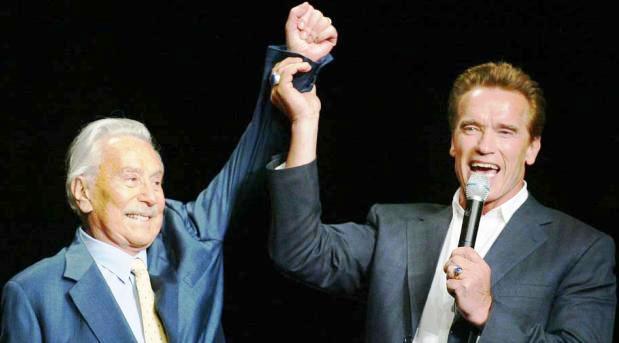 Canadian bodybuilding legend Weider died on Saturday of heart failure at his home in Los Angeles' San Fernando Valley. He was 93.
"Mr Weider was the man behind the development of bodybuilding in the world. He helped popularise the sport by coming up with the idea of staging the Mr Olympia," Delorié told Sports Nation.
A member of the Seychelles Amateur Bodybuilding Association (Sabba) which is affiliated with the International Federation of Bodybuilders (IFBB), Delorié added that Mr Weider will be missed.
Introduced to the world by bodybuilder, publisher and promoter Weider, Arnold Schwarzenegger, who won the Mr Olympia title a record seven times after leaving his native Austria to live in the United States, has described Mr Weider as "the godfather of fitness who told all of us to be somebody with a body. He taught us that through hard work and training we could all be champions."
A bodybuilder with an impressive physique himself, Weider became better known in later years as a behind-the-scenes guru to the sport by popularising it and spreading the message of health and fitness worldwide with such publications as Muscle & Fitness, Flex and Shape.
Besides Mr Olympia which he created in 1965, Mr Weider also came up with the Ms Olympia contest in 1980, the Fitness Olympia in 1995 and the Figure Olympia in 2003.
A relentless supporter of Arnold Schwarzenegger, Mr Weider once said: "Every sport needs a hero and I knew that Arnold was the right man."
A former governor of California, Arnold is also an actor.
Mr Weider also recalled that he was a skinny teenager picked on by bullies when he came across the magazine Strength.
Inspired by the magazine after he was turned down by a wrestling coach for being too small, Mr Weider built his own weights from scrap parts found in a railroad yard and pumped them relentlessly.
He won his first bodybuilding contest at age 17, and soon after began to publish his first magazine Your Physique.
Later he started a mail-order barbell business, and in 1946 he and his younger brother staged the first Mr Canada contest at Montreal's Monument National Theater. At the same time they formed the International Federation of Bodybuilders.
G. G.