Malbrook voted athletes' commission head
27-March-2013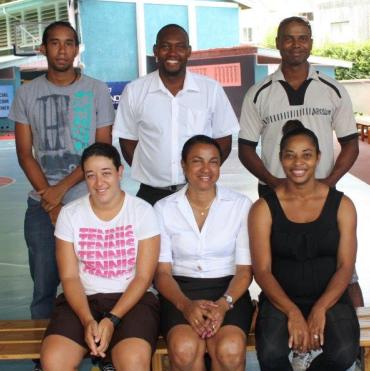 First elected into office in February last year to run the committee for one year, the veteran female basketballer was given another vote of confidence during the commission's annual general meeting.
Weightlifter Janet Georges has replaced sprinter Danny D'Souza as vice-chairperson. Petanque player Bernard Denis is the secretary, while the four ordinary members are athlete Nelson Renaud, tennis player Clyvie Delpech, badminton player Georgie Cupidon and canoeist Tony Lespoir.
The new committee has a four-year mandate that runs concurrently with that of Socga executive committee.
As athletes' commission chairperson, Mrs Malbrook becomes an ordinary member of the Socga executive committee and takes part in Socga's committee meetings where she represents the views, rights and interests of athletes.
The other Socga ordinary members are Selby Dora, Michel Bau, Donald Célestine and Tracey Hétimier.
Antonio Gopal is the Socga president, Hughes Adam vice-president, Alain Alcindor secretary general and Mary Banane treasurer.
G. G.