Basketball: Curtain-raiser competition-Semifinalists look for final spots
01-April-2013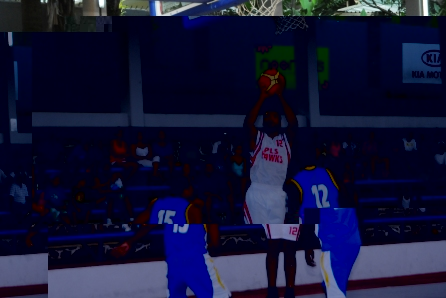 Men's defending champions PLS Hawks powered into the semifinal with an 88-51 quarterfinal win over Drifters and today, they face Premium Cobras to whom they have to beat to make it to the final.
The Hawks, who made a clean sweep of all the titles last year, earned a 91-69 victory against Anse Boileau-based Angels in their first match.
The Cobras progressed to the last-four stage after a tough 86-82 win over Beau Vallon Heat in the quarterfinals after having already beaten cadets 142-38 in their previous match.
The Hawks dethroned 2011 winners Premium Cobras with an 83-60 victory for the men's title in last year's final.
The other men's semifinal is on Wednesday between Baya and MBU Rockers.
The Rockers started the competition with a 125-29 victory against Juniors before earning a 76-35 win against Razors in the quarterfinal.
As for Baya, they dispatched Cascade Bullets 100-46 and posted a 66-47 victory over Mont Fleuri Dawgz in their matches on the way to the semifinals.
In the women's competition, Mont Fleuri, who snatched a last-second 66-65 win against HotShots in last year's final to replace Anse Etoile Stars as the women's Curtain-raiser champions, face Juniors in the semifinals on Thursday.
With more experience and a bigger squad after recruiting at least five players in the off-season, Mont Fleuri should not encounter a lot of problems against Juniors and should book their place in the final with the winners of tomorrow's match between Anse Etoile Stars and HotShots.
With only four women's teams, the women's competition starts at the semifinal stage.
The two finals have been scheduled for Saturday April 6 at 3pm and 5pm at Victoria Gymnasium.
G. G.