'Without our heritage, we are nothing'-. Plans outlined for national heritage week
10-April-2013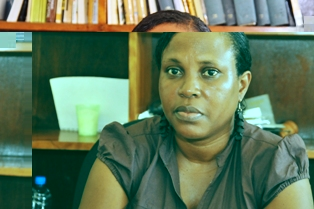 This emerged after plans were unveiled for the celebration of national heritage week, which will be observed from April 12-19.
Heritage day is an international event celebrated on April 18, which Seychelles, as a member of the International Council on Monuments and Sites (Icomos), observes annually as part of our national heritage week.
National heritage research has earmarked the week to raise awareness and encourage the protection and preservation of Seychelles' cultural and natural heritage.
This year's theme for heritage reek revolves around 'Heritage and Education', as many important historical properties in Seychelles had links with educational institutions.
The principal research officer at national heritage research, Julienne Barra, said that the opening ceremony for heritage week would be held this coming Friday at the Creole Institute (Lenstiti Kreol), where two plaques will be unveiled.
"We want to show our appreciation for what they are doing. Lenstiti Kreol is an institution that is trying hard to protect our Creole identity," she said.
The official opening will also be marked by a presentation to 13 stakeholders, copies of the natural and cultural heritage sites inventory of the Baie St Anne Praslin district.
The Baie St Anne Praslin heritage sites inventory was carried out in 2012 by the national heritage section. A similar inventory will be held during the course of this year on the Grand Anse Praslin's heritage sites.
Ms Barra said she believes many factors played a role in threatening the preservation of Seychellois culture and heritage.
"The rate at which the old buildings are being pulled down and replaced with new ones is a huge problem. We also have a lack of financial resources. We would like to help the owners of old buildings to repair and restore their buildings, but we do not have that kind of money at our disposal."
The principal research officer said a lot remains to be done in terms of preserving historical sites.
"I would like to see more commitment from government, stakeholders, property owners, communities and the people of Seychelles," she explained.
"It is very important for us to preserve these sites because they are who we are. They are our identity as Seychellois and without our traditions we are nobody."
Ms Barra said that National Heritage encourages local communities not only to "live Seychellois culture" in their homes and everyday lives, but also try to pass their knowledge on to younger generations.
On Saturday April 13, national heritage research will be organising a guided heritage tour of important historical locations, including the Bel Air cemetery, the Mission ruins and the tea plantation at Sans Soucis.
Aside from these activities, there will be a feature on heritage published in the Weekend Nation on Saturday April 13 written by chairman of the Seychelles National Archives, Tony Mathiot, in collaboration with the National Heritage.
Site cleaning will also be done at various national monuments and heritage sites in various districts and the Seychelles Broadcasting Corporation (SBC) will be screening a documentary on the national heritage of Seychelles which is expected to be aired on April 18.
Anyone wishing to obtain further information about the tour taking place on Saturday or any of the other activities taking place during national heritage week can contact the national heritage research section on 4321333, ext 8164 or 8253.