S5 national examinations on the way
17-April-2013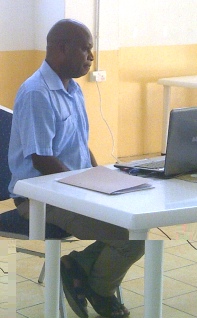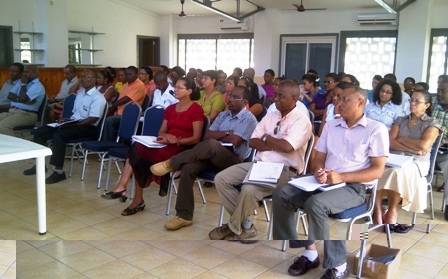 As a transition to this long-term goal, this year S5 students who are not qualified to sit IGCSE and DELF examinations and are not following the Technical Vocational Education and Training (TVET) programme will be given the opportunity to sit a local national examination in the subjects that are currently offered at IGCSE level.

A presentation was held during the first week of April at the ministry's headquarters for education senior management members, heads of post-secondary institutions, Seychelles Qualifications Authority representatives, head teachers and officials of schools division. Also present were education officials from policy planning division, inspectorate unit, as well as Centre for Curriculum Assessment and Teacher Support (CCATS).
The next phase of this project includes various meetings of the working groups to set the main guidelines for the process and to prepare for further discussion with all heads of departments in order to set the benchmark for those sitting the national examinations in the different subjects and areas of the national curriculum to be covered in the different subjects. Following which the CCATS will submit a proposal to senior management for final approval.
To also ensure the smooth transition and implementation of this project, CCATS will be engaging in sensitisation activities at school level and with parents on the project and its implications. This will be followed by media sensitisation for more public awareness.