Youth hostel celebrates 14th anniversary
18-April-2013
Member of the National Assembly for Grand Anse Praslin Marc Volcère, executive director of the Jj Spirit Foundation Eddie Charles, members of the International Friendship League (IFL) were among others present.
The hostel, at Anse Royale, was officially opened on April 14, 1999 by the then Minister for Education Danny Faure and has since been a second home to students from Praslin, La Digue and Silhouette who follow courses at post-secondary institutions on Mahé.
In his address, hostel manager Roger Alphonse called on the residents to reflect positively on their lives and the development of the hostel.

He thanked partners in the community such as the police, health and the church for their services during the past 14 years.

Mr Alphonse also had words of gratitude to the people in the community for their support.
During the ceremony, Mirena Adelaide, who has been working at the hostel since 1999, was presented with gifts as a token of appreciation for her years of service.
A short PowerPoint presentation on IFL and their activities was given by the league's chairperson Marie-Nella Azemia before Evans Delcy from Delweb solution consultancy launched the IFL website.

The association and the hostel will embark on a joint venture to help with the development of the young residents and the institution itself.

The league members have found it fitting therefore to launch their website during the hostel's 14th anniversary ceremony.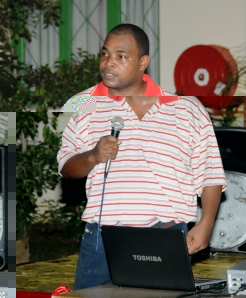 Mrs Azemia said the league will work with the hostel's management and residents to promote peace and friendship and other positive values within the institution.

Members of the public can access the website on www.iflseychellesgroup.net and there they will be able to get information on the league, its objectives, mission, and action plan for the year 2013 among a variety of other subjects.
The residents and the guests had enjoyed dinner in the hostel's garden after which a special cake to mark the anniversary was cut.

Father David Alcindor was also there to give blessings to the hostel, the young residents and workers.
The residents later displayed their talents through a variety show, which included song and dance performances.