Research highlights gains of mathematics reform
19-April-2013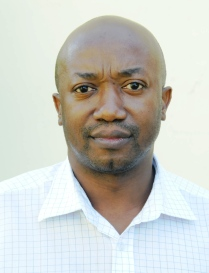 This was one of the findings from a thesis done by the director general within the policy planning and research division at the Ministry of Education Dr Justin Valentin during his studies at the King's College London from 2009 to 2012 after being awarded a Commonwealth scholarship.
Dr Valentin's thesis was entitled Primary mathematics teaching reform in a small island developing state: the case of the mathematics lesson structure in Seychelles.
It evaluated the impact of a mathematics teaching reform in primary schools which he led from 2004 to 2009.
"Since no significant study had been carried out on the reform, I wanted to evaluate how worthwhile the effort to change the teachers' practices had been," he said.
Dr Valentin added that he wanted to evaluate teacher change in the context of a small developing state.
The thesis generates several important themes about pedagogical innovation such as the roles of context, the challenges to reform teacher practices and the need to create specific teacher learning models in relation to the size of the country.
Dr Valentin now holds a PhD in Mathematics Education and has been conferred the award with effect from April 2013.
He also holds a B.Ed (Hons) from Edith Cowan University in 1997 and a Master of Education from the University of Science in Malaysia in 2003.
The findings will also be brought to the ministry's attention to see what can be used to benefit learning of mathematics.
Dr Valentin said the mathematics lesson structure being used since the reform is effective as lessons are more interesting, attractive and students are more focused.
He added that his study also reveals that the structure was not sufficient to make the transformation of what we wanted to see in the mathematics lessons.
Other aspects which need to be taken into account include lesson content, quality of questions and activities given to students.
The teaching of mathematics in a bilingual setting is also a major issue which needs to be addressed, he said.