L'Archipel Hotel adds touch of freshness to its bungalows
20-April-2013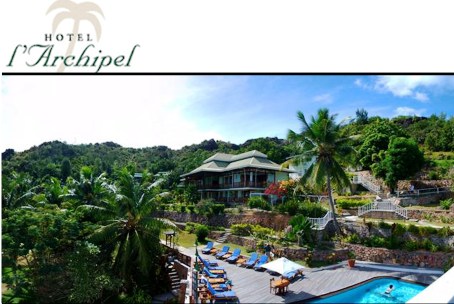 L'Archipel of Praslin Seychelles and the stunning bedroom of the senior suites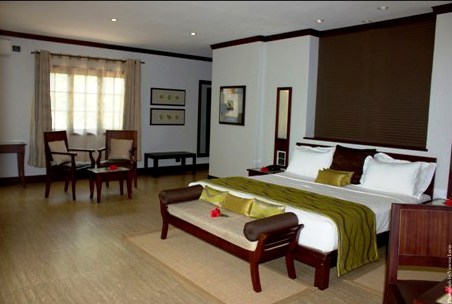 The 69.3m² suites are spacious with a full 36.5m² room and inter-connecting double rooms designed to provide clients with a home-away-from-home atmosphere for their families.
All senior suites have a touch of freshness with 19.3m² secured balconies which has a panoramic view of one of Seychelles' most stunning beaches.
L'Archipel Hotel has four senior suites – Etoile, Silhouette, Desroches and Bijoutier – and they all offer visitors the intimacy of a luxurious inter-connected suite with air condition and with large modern private bathrooms.
L'Archipel Hotel inter-connected suites have since February 2013 been appearing on the hotel's promotional brochures.
The hotel owner, Louis D'offay, has confirmed that the 69.3m² senior suites are a plus to the country's tourism as it is to the hotel establishment.
"With this (the suites) we meet the market demand for families seeking a unique experience in Seychelles," Mr D'Offay said.
Tourism and Culture Minister Alain St Ange, who was on a working visit on Praslin, stopped at L'Archipel Hotel and visited the upgraded senior suites.
"This product is an additional boost to the already successful L'Archipel Hotel of Praslin. These upgraded rooms will help raise the visibility of the property and will confirm to our partner tour operators that L'Archipel Hotel of Praslin is one of our tourism establishments which is continuously being upgraded to continue to give our visitors value for money,'' said Minister St Ange.