Badminton-Bau elected BCA member, appointed to executive board
26-April-2013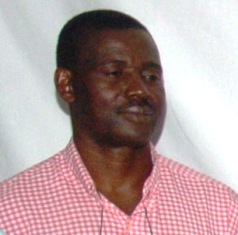 Chairman of the Seychelles Badminton Association, Mr Bau was elected BCA member during its annual general meeting and council election on April 16 in Algeria.
Mr Bau has also been appointed chairman of the BCA's administration commission and member of BCA's executive board.

The other four individuals who sit on the executive board are chairman Omar Bellali, deputy president Jean Paul Belinga of Cameroon, treasurer Peter Gacheru of Kenya, and member Chipo Zumburan of Zimbabwe.
They will serve four years on the executive board which has the authority to take any decision on the interpretation of the confederation's rules, to act on behalf of the council between its meetings, and shall be responsible and deal with all staff /human resources matters.
Kenyan Peter Gacheru is the treasurer and Cameroonian Jean Paul Belinga the deputy president. The four vice-presidents are Algerian Messoud Zobiri (region 1), Congolese Thomas Bakala (region 2), South African Larry Keys (region 3) and Ugandan Simon Mugabi (region 4).
Mr Bau is one of eight members. The other seven are Ethiopian Dagmawit Girmay Berhane, Ghanaian Nestor Percy Galley, Egyptian Ali Hasaballah, Batswana Hamilton Mphinyane, Zambian Simon Mwila and Zimbabwean Chipo Zumburani.
G. G.