Equator Institute joins social renaissance campaign
04-May-2013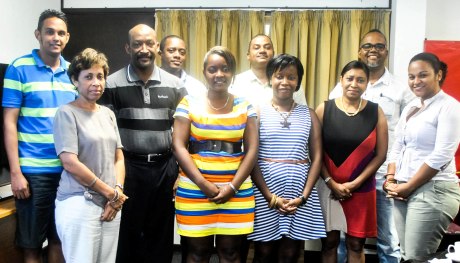 This has come about after board members of the Equator Institute met the social renaissance secretariat last Saturday to engage in talks about various social ills that are plaguing Seychelles.
At the invitation of the Equator Institute, a delegation comprising key officials from the Ministry of Social Affairs, Community Development and Sports including its minister, Vincent Meriton, were present at the meeting. Also present was social affairs principal secretary Linda William-Melanie.
The board of directors was presented with the National Renaissance Plan of Action 2012-2016 – the official document that outlays the challenges which modern day Seychelles is facing.
PS William-Melanie made a PowerPoint presentation on the implementation phase of the plan. Following this, the attendees engaged in discussions on the current situation and debated on the possible solutions.
The Equator Institute has pledged its support in mentorship programme of youths in difficult situations and to undertake research to support the implementation of the social renaissance plan.
The initial meeting is expected to be the first of many interactions between the Equator Institute and the social renaissance secretariat in relation to how professionals can possibly contribute in a better way forward in tackling the social issues that are detrimental to our society.
The Equator Institute is a non-profit independent organisation primarily aimed at bringing together Seychellois professionals and it was launched by the Patron of the Institute, President James Michel, early in 2010.
The vision of this body is that more experts from all walks of life become pro-active in their contributions in the development of the country.
Contributed