Sister Nita celebrates 25 years of service to God
04-May-2013
A special thanksgiving service was held on Monday at the Cathedral of the Immaculate Conception for the occasion and was presided over by Bishop Denis Wiehe.
Sister Nita, as she is more popularly known, did the First Reading, and later proceeded to tell those present about her life and the past 25 years of sisterhood.
She recounted her childhood, teenage years and also God's call, saying she was 18 years old when she received the call.
She also told of her profession as a teacher working at various primary and secondary schools, and also at the National Institute of Education.
The mass was also for Sister Nita to renew her vows as a nun, where she said she was pleased to see her vocation as a special call from God, a very special gift and happily said 'Yes'.
"For these 25 years, God has always been very faithful and I am grateful. There is no better place to be than where I am, and with the always available grace of God, I am ready to say 'Yes' once more," she said.
In a special message for the occasion, Sister Nita thanked all those who have been part of the fabric of her life, and brought her to this day, and although many of them are not present with her today, she carries memories of them deep in her heart.
Our accompanying photos show highlights of the thanksgiving service.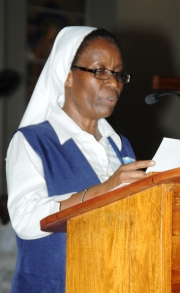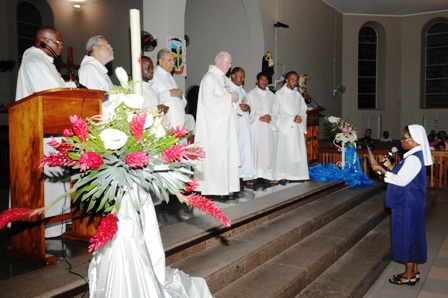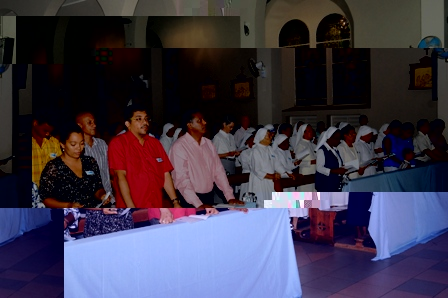 I.H.